Apple Sauce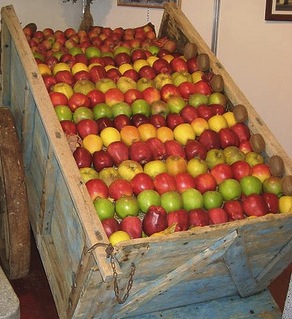 Son, see that apple cart over there? Piled high, with gloriously colorful, fresh, ripe, vibrant, fruit? Someone, long-gone now, took significant time to meticulously arrange every apple. Row by row, level by level they built that fruit pyramid until the cart was as full of fruit as it could possibly be.
Right in the middle of that mountain of produce reside a couple of fruits which, contrary to normal laws of physics, have continued to grow in size, but may have decayed a bit at the same time. Those fruits have got to go, they threaten to break the back of the cart (it was never built to hold them), and may well cause the other fruit to rot at the same time.
Son, your mission, is to ferret out those few fruits and dispose of them quickly. But…don't upset the apple cart.